Warning
: preg_match(): Compilation failed: invalid range in character class at offset 4 in
/nfs/c07/h02/mnt/99120/domains/minotaurdesign.com/html/blog/wp-content/plugins/lightbox-plus/classes/shd.class.php
on line
1384
Warning
: preg_match(): Compilation failed: invalid range in character class at offset 4 in
/nfs/c07/h02/mnt/99120/domains/minotaurdesign.com/html/blog/wp-content/plugins/lightbox-plus/classes/shd.class.php
on line
1384
Warning
: preg_match(): Compilation failed: invalid range in character class at offset 4 in
/nfs/c07/h02/mnt/99120/domains/minotaurdesign.com/html/blog/wp-content/plugins/lightbox-plus/classes/shd.class.php
on line
1384
Warning
: preg_match(): Compilation failed: invalid range in character class at offset 4 in
/nfs/c07/h02/mnt/99120/domains/minotaurdesign.com/html/blog/wp-content/plugins/lightbox-plus/classes/shd.class.php
on line
1384
Warning
: preg_match(): Compilation failed: invalid range in character class at offset 4 in
/nfs/c07/h02/mnt/99120/domains/minotaurdesign.com/html/blog/wp-content/plugins/lightbox-plus/classes/shd.class.php
on line
1384
Warning
: preg_match(): Compilation failed: invalid range in character class at offset 4 in
/nfs/c07/h02/mnt/99120/domains/minotaurdesign.com/html/blog/wp-content/plugins/lightbox-plus/classes/shd.class.php
on line
1384
Warning
: preg_match(): Compilation failed: invalid range in character class at offset 4 in
/nfs/c07/h02/mnt/99120/domains/minotaurdesign.com/html/blog/wp-content/plugins/lightbox-plus/classes/shd.class.php
on line
1384
Warning
: preg_match(): Compilation failed: invalid range in character class at offset 4 in
/nfs/c07/h02/mnt/99120/domains/minotaurdesign.com/html/blog/wp-content/plugins/lightbox-plus/classes/shd.class.php
on line
1384
Warning
: preg_match(): Compilation failed: invalid range in character class at offset 4 in
/nfs/c07/h02/mnt/99120/domains/minotaurdesign.com/html/blog/wp-content/plugins/lightbox-plus/classes/shd.class.php
on line
1384
Warning
: preg_match(): Compilation failed: invalid range in character class at offset 4 in
/nfs/c07/h02/mnt/99120/domains/minotaurdesign.com/html/blog/wp-content/plugins/lightbox-plus/classes/shd.class.php
on line
1384
Warning
: preg_match(): Compilation failed: invalid range in character class at offset 4 in
/nfs/c07/h02/mnt/99120/domains/minotaurdesign.com/html/blog/wp-content/plugins/lightbox-plus/classes/shd.class.php
on line
1384
Warning
: preg_match(): Compilation failed: invalid range in character class at offset 4 in
/nfs/c07/h02/mnt/99120/domains/minotaurdesign.com/html/blog/wp-content/plugins/lightbox-plus/classes/shd.class.php
on line
1384
Warning
: preg_match(): Compilation failed: invalid range in character class at offset 4 in
/nfs/c07/h02/mnt/99120/domains/minotaurdesign.com/html/blog/wp-content/plugins/lightbox-plus/classes/shd.class.php
on line
1384
Warning
: preg_match(): Compilation failed: invalid range in character class at offset 4 in
/nfs/c07/h02/mnt/99120/domains/minotaurdesign.com/html/blog/wp-content/plugins/lightbox-plus/classes/shd.class.php
on line
1384
Warning
: preg_match(): Compilation failed: invalid range in character class at offset 4 in
/nfs/c07/h02/mnt/99120/domains/minotaurdesign.com/html/blog/wp-content/plugins/lightbox-plus/classes/shd.class.php
on line
1384
Warning
: preg_match(): Compilation failed: invalid range in character class at offset 4 in
/nfs/c07/h02/mnt/99120/domains/minotaurdesign.com/html/blog/wp-content/plugins/lightbox-plus/classes/shd.class.php
on line
1384
Warning
: preg_match_all(): Compilation failed: invalid range in character class at offset 4 in
/nfs/c07/h02/mnt/99120/domains/minotaurdesign.com/html/blog/wp-content/plugins/lightbox-plus/classes/shd.class.php
on line
700
Warning
: Invalid argument supplied for foreach() in
/nfs/c07/h02/mnt/99120/domains/minotaurdesign.com/html/blog/wp-content/plugins/lightbox-plus/classes/shd.class.php
on line
707
Warning
: preg_match_all(): Compilation failed: invalid range in character class at offset 4 in
/nfs/c07/h02/mnt/99120/domains/minotaurdesign.com/html/blog/wp-content/plugins/lightbox-plus/classes/shd.class.php
on line
700
Warning
: Invalid argument supplied for foreach() in
/nfs/c07/h02/mnt/99120/domains/minotaurdesign.com/html/blog/wp-content/plugins/lightbox-plus/classes/shd.class.php
on line
707
I'm Richard Lee,  Experience Designer.
I'm interested in applying insights from my time in experience design, visual & interaction design, software development and management roles toward solving new challenges in exciting spaces.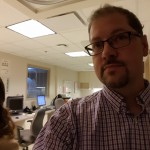 Concentrating on user needs and wants, balanced with technical constraints and business needs, the win/win/win path becomes more clear.   Following the path leads to mutual success.  Ask me how!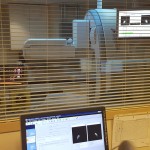 Background
Minotaur Design was founded in 1999 by me: Richard Lee. Originally based in Chesapeake, Virginia, I picked up tent stakes and moved back to Knoxville, Tennessee in 2005, and never looked back.
I have been fortunate and had the pleasure of serving clients ranging from numerous small business owners to larger companies like Scripps Networks Interactive, Toyota, Nissan, Penske Automotive, Holrob, MediaPulse and TeamHealth.
By day I am an experience designer for Siemens Healthineers, working on PET and SPECT scanners and software for the Molecular Imaging division.
I also fly drones and shoot pictures and video,  am a real estate investor, and spend as much time as I can with my wife and kids.