I'm Richard Lee, a designer, commerical drone pilot, podcast host, voiceover actor, musician and artist – ie. a learner for life.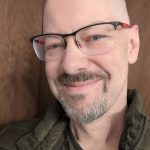 I'm interested in applying insights and craft from my time in  design, development and leadership roles to solving new challenges in exciting spaces.
Concentrating on user needs, balanced with technical constraints and business needs, the win/win/win path becomes more clear.   Treading that path more often than not leads to mutual success.