I'm Richard Lee, an artist, user experience designer, aerial photographer/video guy, crypto enthusiast and lifelong learner.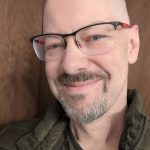 I'm interested in applying insights and craft from my time in experience design, visual & interaction design, software development and management roles – to solving new challenges in exciting spaces.
Concentrating on user needs, balanced with technical constraints and business needs, the win/win/win path becomes more clear.   Following that path leads to mutual success.